The Heart of Man charts had their beginning in France in 1732. It is an allegorical rendering of the heart of man in 10 images. It visually manifests the impact of the gospel on the heart of man. The Heart booklet was revised and rewritten in 1929 by Rev. J.R. Gswend for the mission field (Africa). The booklet with the explanations and Scripture quotations is available in no less than 300 indigenous languages and is distributed in more than 127 countries. All Nations Gospel Publishers have the rights to this material. "Wheels" obtained the copyrights for the printing and distribution of the pocket sized Heart chart.
Leaders are trained on how to use the Heart of Man charts effectively in evangelisation. After the initial theoretical training, practical instruction takes place where the leaders must present the Heart chart themselves. Leaders at the training conference are divided into groups of two each, they will go into a village or town for 2 to 3 hours' duration, presenting the gospel to people in nearby villages. Feedback is then given through testimonies when everyone involved in the training returns.
This ministry of "Wheels" has in 25 years grown to the extent that more than 22 000 leaders, pastors and evangelists have been trained, more than 20 600 Heart of Man large charts, 65 000 Heart of Man booklets, 5 000 pocket size Heart of Man charts, and thousands of Bibles have been distributed to these mission workers in many different denominations. They have been trained to preach the gospel in their own context. Through this initiative, "Wheels" has for 25 years built an infrastructure within the church and mission world. This covers 38 African countries.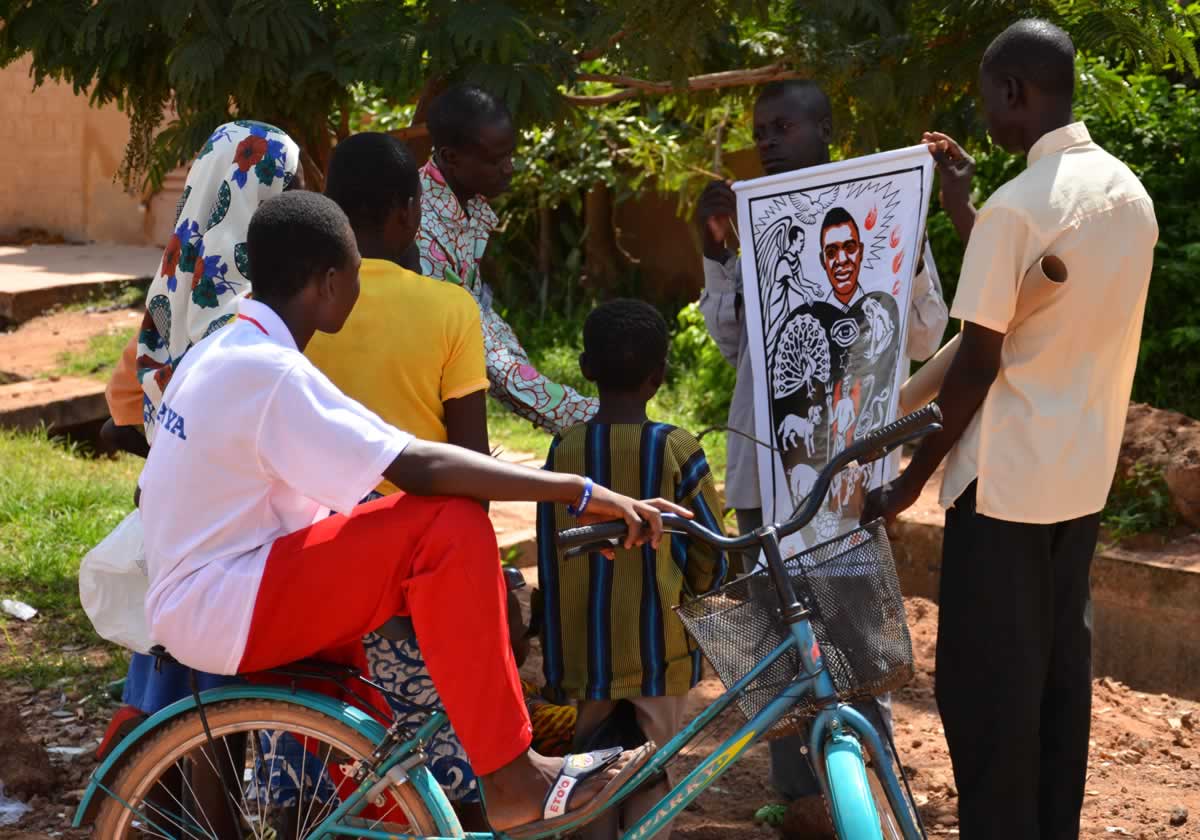 Resources
The Heart of Man App
One of the aspects of this ministry that Raymond holds closest to his heart is the Heart of Man application. Wheels for God's Word has developed a mobile app for sharing the Gospel of Jesus Christ using a smart-phone. The Heart of Man app is based on the printed version, and is an effective tool in assisting evangelists and pastors.
The primary aim of the app is to reach the Unreached People Groups (UPGs) and least reached people groups in the 10-40 window, specifically in countries where printed Gospel media is outlawed. They are also active in countries outside of the 10-40 window, where the Gospel is not welcome, and where faith related persecution still occurs.
Heart of Man chart
Heart of Man Presentation
With subtitles available in 21 different languages:
Chinese, Kinyarwanda, Korean, Lingala, SeSotho, Swahili, Xhosa, Tshibula, Luganda, Malagasy, Hausa, Kiluba, Spanish, Bangi, Merathi, Russian, English, French, Urdu, Portugese and siSwati.