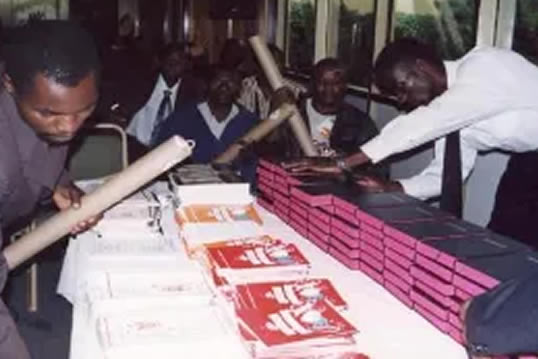 Bibles provided to pastors, evangelists and Church leaders in Harare and Zimbabwe.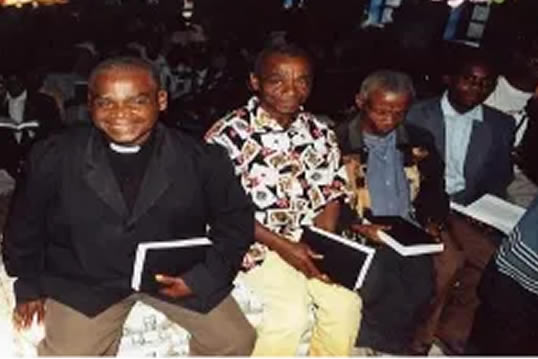 Pygmy pastors and evangelists in the DRC proudly displaying their new Bibles.
A bush table carrying valuable Bibles soon to be received by men and woman trained in Evangelism.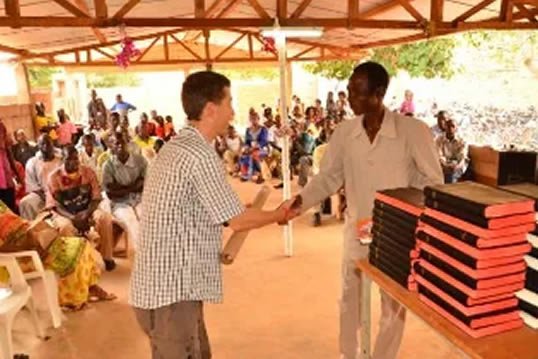 An evangelist in Ouagadougou, the capital city of Burkina Faso, receiving a Heart of Man chart, Heart of Man booklet, and a Bible in the language of his choice.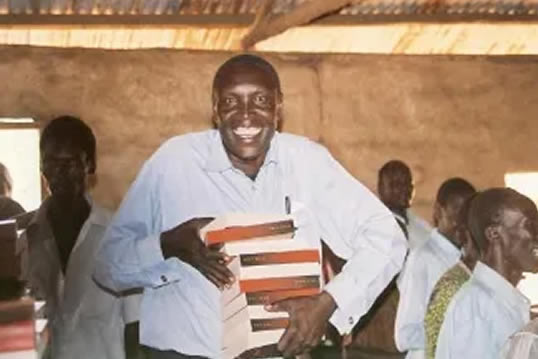 The joy of pastor John in South Sudan when he receives not one, but many Bibles for his pastors and evangelists.