The Firewall Project
In 2013 the Africa Council of Church of God, World Missions, elected Dr Raymond Lombard as the chairman of the Africa Firewall Evangelism and Church Planting project...
read more +

Heart of Man
The Heart of Man Charts had their beginning in France in 1732. It is an allegorical rendering of the heart of man in 10 images. It visually manifests the impact of the gospel on...
read more +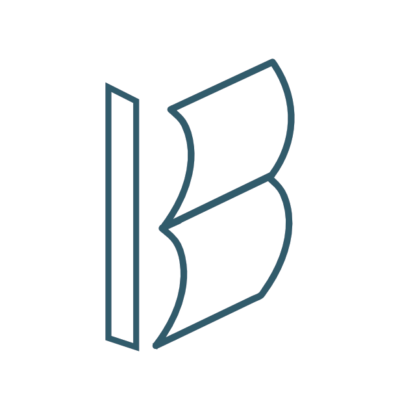 COGIBC
COGIBC is a religious faith-based online training institution where we focus on equipping and training of pastors, lay pastors and missionaries
read more +
information video +
Who Are We?
It all started in September 1995 when Dr Raymond Lombard from Cape Town was moved by the Holy Spirit to initiate a project that would ultimately reach every home, tribe, clan, family, and village throughout Africa with the Gospel of Jesus Christ.
On the 5th of September 1995, at 5am in the morning during his prayer time, Raymond experienced a touch of God on his life concerning a special calling into the Mission Field (1 Cor 16:9). This resulted in the formation of Wheels for God's Word (WGW). Today, this is a mission organisation that is doing work in 38 countries on the African continent, namely: South Africa, Lesotho, Swaziland, Mozambique, Madagascar, Botswana, Malawi, Zimbabwe, Zambia, Namibia, Angola, Democratic Republic Congo, Burundi, Uganda, Tanzania, Kenya, Ethiopia, Central Africa Republic, Sudan, South Sudan, Sierra Leone, Chad, Cameroon, Nigeria, Benin, Togo, Ghana, Burkina Faso, Cote D'Ivoire, Senegal, Mali, Egypt, Gambia, Liberia, Niger, and Rwanda.
Since the formation of this organisation, Raymond has trained over 22 000 preachers and Church leaders in Africa in more than 60 Church denominations. Through this ministry, more than 4 000 bicycles and many motorcycles have also been given to pastors and evangelists, which have helped spread the Gospel 10-12 times faster. These pastors and evangelists have been trained using the Heart of Man charts. Over 20 600 Heart of Man large charts, 65 000 Heart of Man booklets, 5 000 pocket size Heart of Man charts, and thousands of Bibles have been distributed in these countries. Wherever a bicycle was released to a preacher of the gospel, a "Heart of Man" chart and accompanying booklet was distributed as well. In Africa a bicycle is called a "rural Mercedes".
As the Director of Wheels for God's Word, Raymond has been serving the Church in Africa in Missions for 25 years.
This Missions Ministry started in the Democratic Republic of Congo in North Kivu (Eastern Congo), in the Ituri rainforest. 1 420 Pygmy village churches were planted over many years. The result was that thousands of new village churches came into existence, and tens of thousands of souls were added to the kingdom of God.
FIND OUT MORE
Advancing the Gospel in Africa
Bicycles, Motorcycles & Heart of Man Charts
We supply bicycles, motorcycles and Heart of Man charts, as well as other Christian literature, to preachers, pastors, evangelists and missionaries working in African countries with a generally poor transport infrastructure.
Wheels for God's Word is an interdenominational evangelical missionary organisation.
Bicycles donated
in 27 years.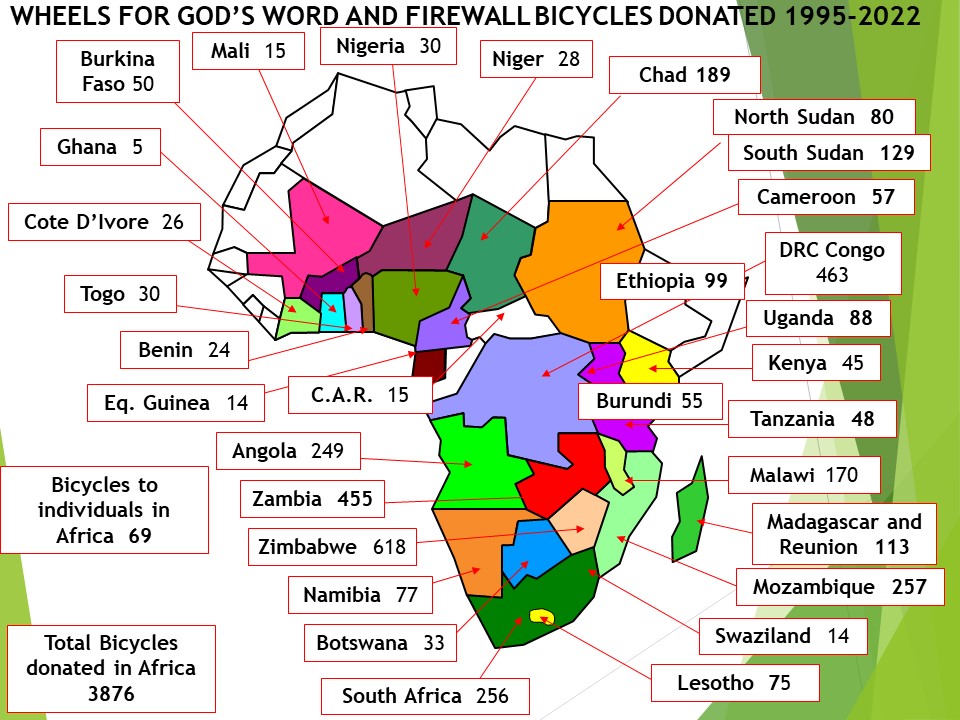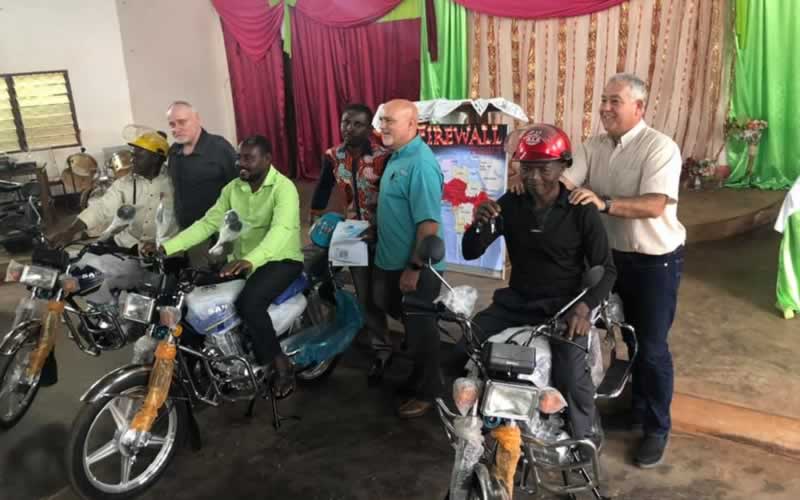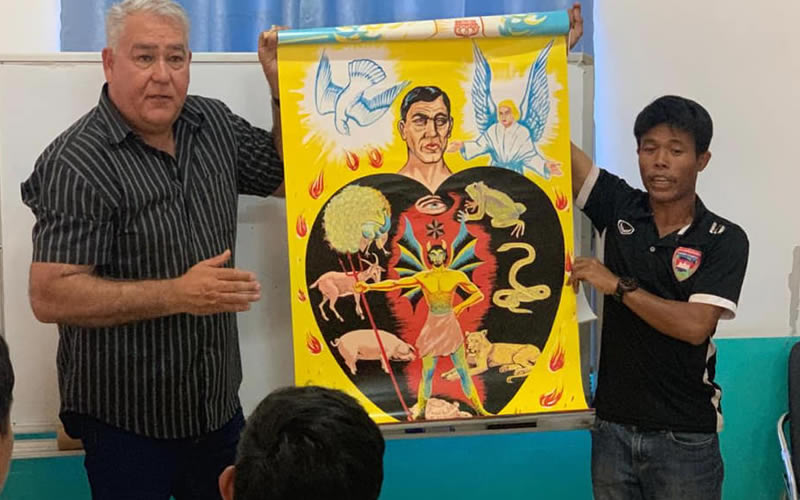 Celia Mendes, a missionary in Mozambique, invited Pastor Raymond to present the Heart of Man Chart evangelism tool to a group of predominantly young people that she is ministering to. She testified: "Our church will never be same again!"
The Lord lead me to Yumbe District in Bidibidi refugee camps to reach the community, using the big charts and the small booklets. Twenty muslims got saved and we are now training them in which we wanted to because after training them the basic doctrine of Christianity. I visit Adjumani and Moyo where I got 60 members and we open 10 churches now."
WILL YOU HELP US TO REACH THEM?
GET INVOLVED
Wheels for God's Word is looking for active, committed partners in the tremendous challenges we're facing in Africa.